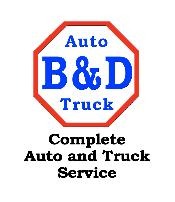 Your One Stop Shop for Auto Repair! B&D Auto and Truck Service
We are located at 7036 Gratiot Ave, Saint Clair, Michigan 48079. Our Hours are : Monday, Wednesday, Friday, 8:00am - 6pm, and Tuesday & Thursday 8:00am - 8:00 pm. Closed Saturday and Sunday. There is a late night/early bird box next to the front door with envelopes above it for you to fill out for your convenience. You can drop your vehicle off at any time and arrangements can be made to pick up your vehicle at any time. We also have an emergency phone number on our after hours answering machine in case you get stranded on the road. To make it easier for you to drop off your vehicle, we have a local shuttle available for customers that live in the area.

At B&D Auto and Truck Service LLC we have over 30 years of automotive experience and have an ASE Master Certified Technician on staff ready and able to take care of all your service needs. Our Company was established in 1990 and we have been responsible for providing outstanding quality service ever since. Our specialty is in the area of correctly diagnosing the problem with your vehicle and making the necessary repairs the first time. Our regular customers have the particular value of worry free driving after having their vehicles serviced at our facility. We have competitive pricing and our work is guaranteed. B & D publishes a monthly newsletter full of interesting articles on an array of diverse subjects, with recipes, jokes, timely help, and coupon specials as a way of keeping in contact with all of the clients in our repair family. We are always open to new ideas and suggestions and some people even contribute content for future newsletters. Be sure to enroll in the newsletter to become eligible for the Free full service oil change by participating in the monthly trivia challenge. Maybe you are a preventive maintenance type, if so, check into our Car Care Cub, one full year of vehicle maintenance, at a very attractive reduced rate. We work with most warranty companies (authorizing repairs before the work gets done, so you know what they will cover), so you can get back on the road fast. We also do fleet repairs, accepting most fleet plans.

If you are not familiar with our company or this is your first contact with us online, we would be pleased to hear any questions or comments from you, please let us know what your needs or questions are by clicking on contact us and we will be happy to assist.

We can handle all of your auto repair services including; air conditioning diagnosis and repair, air filters, alignments, alternator installation and repair, front wheel drive, all wheel drive and four wheel drive, antilock brake service, axles and cv-joints, ball joints, battery & ignition service, belts, brake service, cabin air filters, catalyst, clutch service, computer diagnostics and repairs, cooling systems, disc brakes, driveability, drive shaft repair or replacement, drum brakes, electrical service, exhaust system repair, fuel system service, fuses, engine rebuilds and replacement, exhaust, mufflers, oil change, shocks, struts, steering and suspension work, electronic engine controls, tires, heating system service and repair, hoses, import vehicles, inspections, lighting replacement and repair, minor and major repairs, oil and lube and filters, preventive maintenance, radiator service and repair, coil and leaf springs, starters, steering system service and repair, tune-ups, timing belts, towing, road service, wench outs, snow plowing, transfer case rebuild and replacement, transmission rebuild and replacement, wheels, windshield wiper replacement, wiring trace out and repair, and much more.

At B & D Auto and Truck Service we strive to keep updated with the correct information, tools, and equipment to provide the best repairs possible to your vehicle. We have the most updated Snap-on Modular Diagnostic Information System available, a Snap-on Counselor II engine analyzer, Snap-on Shop Key shop management and repair information software, a Snap-on D-Tac charging system analyzer, a Snap-on Fuel Kare fuel injection test and clean station, a Snap-on eco-x-treme air conditioning station, a Snap-on evaporative emissions testing station, Coats tire machines and computerized balancer, a JBC Visualigner alignment machine, Ammco brake lathes, a Bend-Pak custom exhaust pipe bender, and a Solar coolant recycler, as well as all of the most up to date hand and pneumatic tools to get the job done quickly and correctly.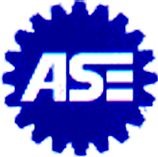 We tow to anywhere and we tow from anywhere in Michigan. Most road service insurance plans are accepted. We stand ready with a K-3500 4 wheel drive wheel lift boom wrecker, a C-6500 21' steel bed flat bed wrecker, and a K2500 4 wheel drive snow plow truck to safely handle most any towing, road service, lock-out, recovery, winching, flat tire, and snow plowing need. We snow plow residential and commercial on a seasonal or a will call basis.

We Accept Visa, Mastercard, Discover, Checks, and of course Cash